With this training course, LinkedIn stops becoming a social media platform and starts becoming a premier place for you to find your very best client...over and over.

Note: When I built this training course, I "started over" and didn't give myself any advantages. I didn't leverage an existing audience or create any content before-hand. I reached out to cold prospects and worked the process manually without any support.
To that end, this process is excellent if you are starting from scratch. It's designed to make the most with the minimum amount resources. If you want to "go faster" the course walks you through how to layer in more more advanced strategies (without breaking the process).
Excited to get started? Take a look at what is inside the course.
The problem: You aren't generating enough leads for your services.
You feel like:
Your current pipeline of opportunities is empty (or running low)
Good clients have become exceptionally hard to find
The "marketing hacks of the day" never work as promised
Fancy, automated funnels are confusing, complex, and hard to implement
If you had a clear plan to follow, would DO it and win
The solution: Use LinkedIn to create more conversations
First, why the emphasis on LinkedIn?
Premier social network for business people
500 million members
61 million LinkedIn users are senior level influencers
40 million are in decision-making positions
Second, why the emphasis on conversations?
Short personal story: I've tried over 35 different lead generation strategies in my business (yes, I counted them). I've tried content marketing, paid advertising, joint ventures...you name it. Each of these methods has their pros and cons. But if you are looking for a simple AND effective strategy to quickly generate interest about your services...NOTHING beats having human conversations...NOTHING.
You've got to get on the phone, talk to a REAL person, hear their REAL problem, and offer a REAL solution.
Are you are looking to have more one-to-one, human conversations with business owners? LinkedIn is the absolute, far-and-away winner. It was made for people like you.
Third, Where are you putting your lead gen efforts today?
Let's be honest, all social media platforms are not built the same.
Facebook is where you expect to keep up with your high school classmates.
Twitter is where you expect to catch breaking news.
YouTube is where you expect to watch instructional videos.
LinkedIn is where you expect have business conversations.
Let's review:
LinkedIn is the place specifically designed to have business conversations.
More business conversations are specifically what you need.
You need to be spending more time on LinkedIn. Period.
The issue remains: what is the process to create these conversations?
How do you leverage LinkedIn to fill your calendar with people who want to talk about the services you offer? You need a process.
For you, LinkedIn is no longer a social media platform. LinkedIn is the "world's largest business conference" full of real business people with real business problems. With the right process, you can connect, enage, converse, and convert as many clients as you want.
Let's break that down:
Your success on LinkedIn is about the success of your process.
The process must be *smart* with very clear and specific steps.
The steps must lead to connections (with real people).
The connections must lead to conversations (about real problems).
Those conversations must convert to clients.
...and all of this needs to happen without eating up all of your time.
WONDERFUL NEWS: You have finally found your process. This training course is exactly what you need. It is spelled out step-by-step with worksheets, templates, scripts, and walkthroughs. Whether you do the work yourself or outsource it to a team member, your LinkedIn efforts have never been this simple.
Your Instructor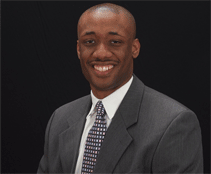 While growing my business I tried over 35 different methods for lead generation (Yes, I counted). I tried cold-calling, cold-emailing, content marketing, referrals, networking and everything in-between. One of the simplest, and most effective, methods is connecting directly with decision-makers on LinkedIn. I created this course to give you a step-by-step process for generating leads on LinkedIn without risky paid advertising, aggressive sales tactics, or complex marketing funnels. Enjoy!
Course Curriculum
Getting Started the Right Way
Available in days
days after you enroll
Turn Connections to Conversations
Available in days
days after you enroll
On-Going Systems
Available in days
days after you enroll