Course Summary: What is This Course and What Does it Do?
What is the "One Call Close" Approach?
The "One Call Close" is a sales strategy I was forced to develop when selling partnerships for a Fortune 500 client. Over the last 10 years I have refined the approach down to a simple set of fundamentals you can use to get a decision in any business development conversation.

What is in The "One Call Close" Course?

Moduled Training - 4 precise, step-by-step video trainings explaining what to do and why to do it
Core Sales Call Framework - A simple outline for all sales conversations. ONE sheet of paper, draw TWO lines, make THREE sections
How to Handle the Inital Call - We call these "problem calls". Identify the core issue and get a decision immediately
How to Handle the Follow-Up Call - We call these "solutions calls". Often times, we don't need to use them
Word-for-word templates and scripts - With guidance on how to make it your own.)
Private Facebook Group for "One Call Closers" - This is our special place to discuss issues, challengs, wins and losses. It is where we practice and refine the fundamentals BEFORE we get in front of a client with a big project on the line.
What Will the "One Call Close" Course Do for Me?
Get to YES....today. Learn a simple framework for how to get a business owner to say "yes" to your complex services in the FIRST conversation.
Stop winging it. Use a structured, professional approach instead of relying on charisma, personality, charm or luck.
Find the REAL problem, fast. Quickly discover the MAJOR business problem affecting your prospective client.
Highlight the TRUE urgency, now. Quickly discover the emotional urgency that makes your prospective client want to take action immediately.
Position your service as the BEST solution. Quickly discover the other options available to your prospective client and explain why your solution is better.
Immediately establish your authority as the expert. Use a simple, 49 word phrase to immediately establish yourself as the leader in the conversation (this takes about 10 seconds)
Use strategic silence to your advantage. Don't just "be quiet". Learn how silence can be used to uncover *deep* insight during the conversation. (Your prospective client will thank you for it)
Respectfully ask for the sale. Whether it's $2,000, $5,000, $10,000, or $25,000. This course will give you an 8 word phrase to ask for the money...without sounding scared or salesy.
Eliminate the bureaucratic time wasters. No proposals, client chasing, price haggling, paper pushing, or any other useless "corporate stuff" that slows down the speed of the sale.
Catch sales objections, faster. Prospective clients will stall, avoid, and sometimes lie in order to delay making a decision. See these tactics in advance. Learn to navigate them directly...but professionally.
Your Instructor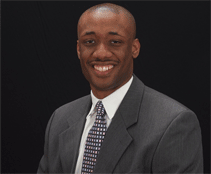 While growing my business I tried over 35 different methods for lead generation (Yes, I counted). I tried cold-calling, cold-emailing, content marketing, referrals, networking and everything in-between. One of the simplest, and most effective, methods is connecting directly with decision-makers on LinkedIn. I created this course to give you a step-by-step process for generating leads on LinkedIn without risky paid advertising, aggressive sales tactics, or complex marketing funnels. Enjoy!
Course Curriculum
Main Training Course
Available in days
days after you enroll
Bonuses
Available in days
days after you enroll